The crispiest chicken wings baked in the oven. The skin is deliciously crisp and salty, with tender meat on the inside. No deep frying required!
Smother in sauce (yes, they still stay crisp even with the sauce on) to make bbq wings, buffalo wings or sticky Asian-inspired wings.
Or eat as they are – they're totally moreish without any sauce!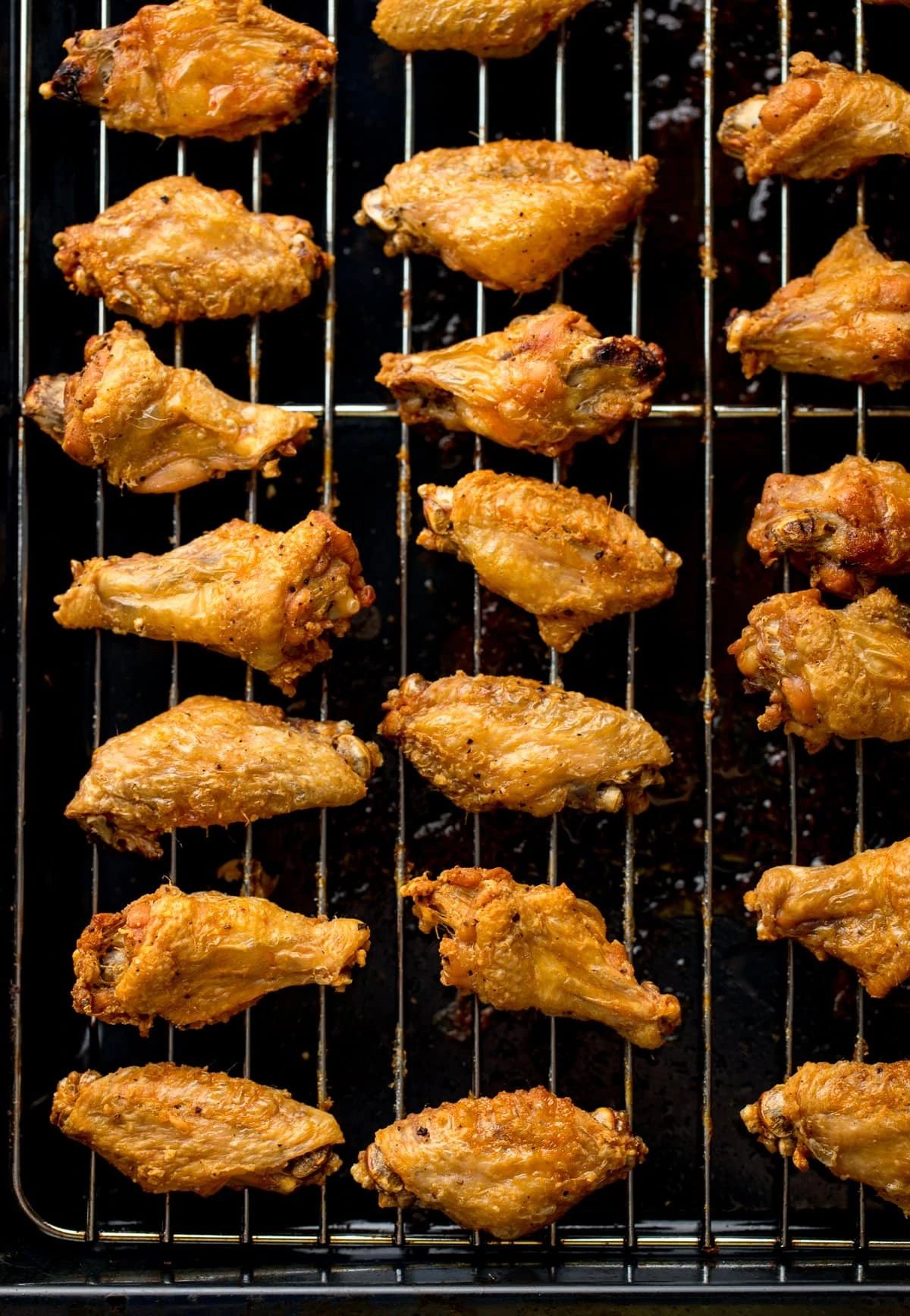 I've shared a few recipes for crispy chicken wings smothered in sauce, but it occurred to me that I've never shared the basic recipe for wings without the sauce.
Don't ask me why, because these wings are so amazingly tasty on their own. If ever I'm making them with the sauce, at last 5 or 6 ALWAYS get swiped before I can sauce them up.
The taste without the sauce kind of reminds me of salt and pepper chicken – without the chilli heat. In fact you could totally just fry up a few sliced chillies and a sliced onion to put on top and they would be salt and pepper chicken wings (writing that down for later – totally doing that next time…….).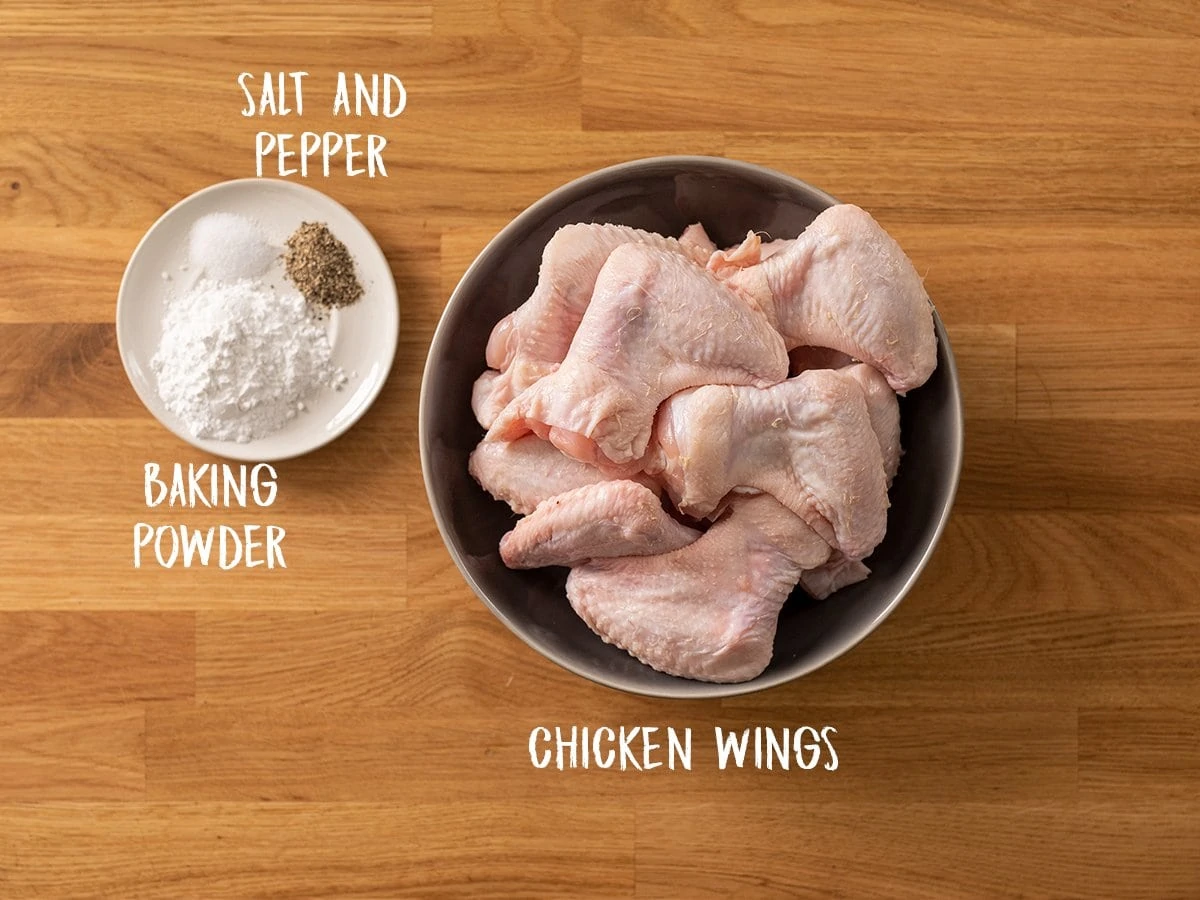 Four simple ingredients.
PLEASE see my notes in the recipe card regarding baking powder and why only baking powder will do, and why you should go for aluminium-free baking powder.
🔪 How to make crispy chicken wings
We start by carefully cutting each wing into a mini wing and a drumette. You probably noticed before when eating wings that some wings are thinner pieces with a consistent thickness (mini wing) and some are meatier on one end (drumette).
Once we've sliced up the wings, we dry them off – to ensure crispier wings. Then toss them together with a mixture of salt, pepper and baking powder.
The wings are baked on a wire wrack (so the fat can drip off underneath – we don't want greasy wings) – first at a lower temperature to render the fat, then at a higher temperature to crisp up that skin.